RITA (Remote Intelligent Telehealth Assistant) is the first auto-stabilizing telehealth robot that provides mobility over rough and uneven terrain, goes up and down ramps, anti-tip mechanism all with ease at a push of a lever. Three high-resolution monitors enable RITA to display patient static and dynamic data, electronic health records and multiple physicians / healthcare professionals simultaneously.
Creative Design
Modern design allows use in small spaces.
Multi-Platform Ready
RITA is compatible with numerous EHR solutions.
Add-On Peripherials
Ports include ability to add medical peripherals such as stethoscopes, EKG, ultrasound and other devices.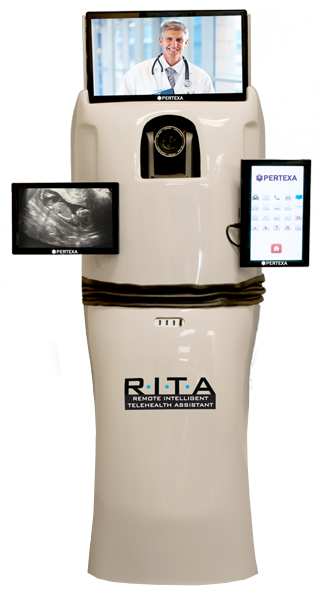 Energy Efficient
Designed with energy-efficient architecture.
Revenue Generator
Enjoy a massive ROI and a low monthly operating cost.
24/7 Support
Dedicated technical support 24 hours a day to ensure your RITA stays operational and profitable.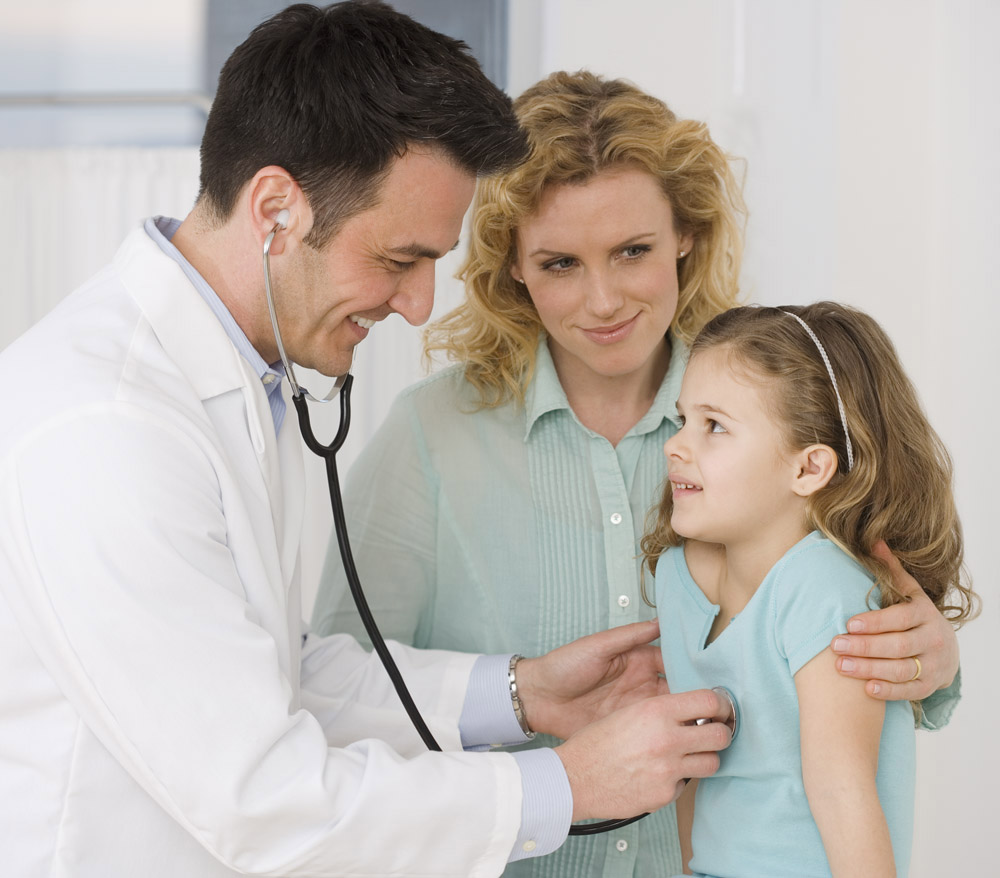 Improving Physician Productivity
Complete Integrated Telehealth Solution
Pre-installed access to "Nations Leading Physician Productivity Tool" averaging 30% increase in physician productivity
Instant and automated unique progress notes, coding and billing at RAC auditable levels
Integrated and instant links to virtual scribe services, if required
EHR compatible
Easy selection of available specialist 24/7
Integrated connected peripherals available, including stethoscope, ENT otoscope, exam camera, spirometer, ultrasound and more!
RITA is
Radekal's

Companion
RITA is designed to work seamlessly with Radekal, RITA's brainy little brother. Radekal is a physician's software tool that provide effortless productivity while maintaining the highest standard of security and HIPPA compliance.
Multi-Platform Compatible
Automatic Unique Progress Notes
Coding at RAC Auditable Levels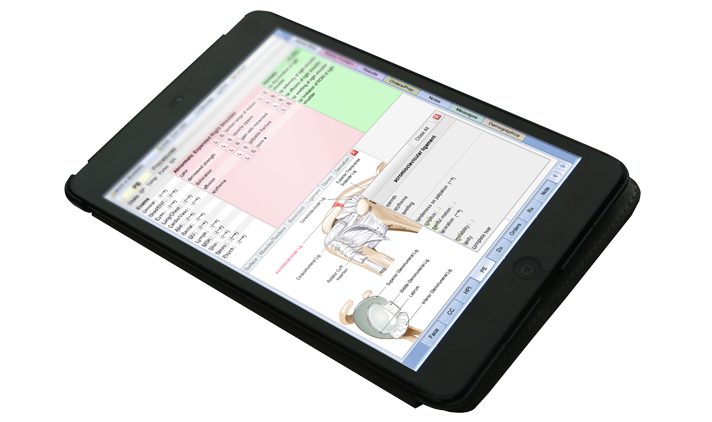 RITA is Made in
California
RITA is world-class, state-of-the-art technology, made in the USA, designed to improve physician productivity up to 30%!.
RITA's
Specification

Details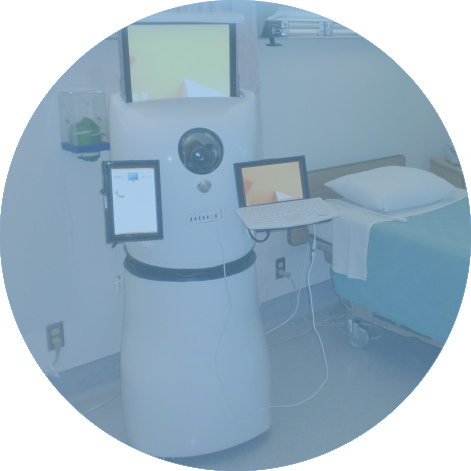 Height, monitor retracted: 46"
Height, monitor extended: 60"
Width, excluding touch monitors: 18.5"
Weight, depending on configuration: 150 – 240 lbs
Main monitor: 17" diagonal Touch Monitors (2): 10" diagonal PTZ Camera: 1920 x 1080 p, with 10x optical zoom
Battery Life: 8 hours Battery
Charger: internal, plug into AC 120V outlet
Storage space: ~1.0 cubic feet Robot Motion
Control: Intuitive joy stick Peripherals
Interface: USB 2.0/3.0 Drive Wheels: 7.7" pneumatic